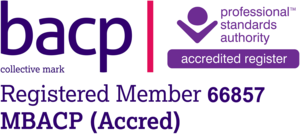 PROFESSIONAL QUALIFICATIONS AND INSPIRATIONS
BSc Hons degree in Occupational psychology.

Diploma of higher education in counselling.

Certificate in online counselling skills with credit from OSCT.

Postgraduate Diploma with distinction in CBT from Trinity University Dublin.

Postgraduate certificate in CBT from Newcastle University.

Postgraduate certificate in Dual diagnosis with commendation from Queens University.

Certificate for new developments in the treatment of PTSD, complex PTSD and co-occurring disorders: Ways to bolster resilience.

Trained in motivational interviewing Level 1 and 2.

Fully accredited member of the British Association for counselling and psychotherapy.

Member of the British Asociation for Behavioural and Cognitive Psychotherapy

Extensive continued professional qualifications related to the mental health and addictions field

working with clients and families.

Personal and professional experience of motivating clients to maximise their true potential.

I am inspiring others through my work with clients and have the courage and experience

of following my own professional goals and aspirations.

I am inspired by following my own talents and passions

I am following my desire to inspire and be inspired through my passion for salsa and I dance

around the world.


AREAS OF SPECIALISM
I have extensive work experience and qualifications in mental health, depression, anxiety disorders,, OCD, PSTD, mild, moderate and severe mental health issues, relationship problems, ex-pat counselling, self-harm, bereavement and addictions. I also feel passionate about helping people reach their full potential in areas that they feel inspired about and believe that we are all unique and have individual talents that we can harness to achieve personal satisfaction and success

PERSONAL APPROACH
I have a professional yet informal approach. I use the Person-centred, Psychodynamic, CBT, mindfulness, mind-body relaxation and motivational interviewing models. I use harm reduction with addictions if clients want to cut down or maintain abstinence. I encourage family and group support along with online work. I help clients reduce stress anxiety and depression as well as encourage them to reach their true potential by engaging in their positive passions, talents and abilities. This may also be a separate service from any other issues.